CryptCloudViewer - en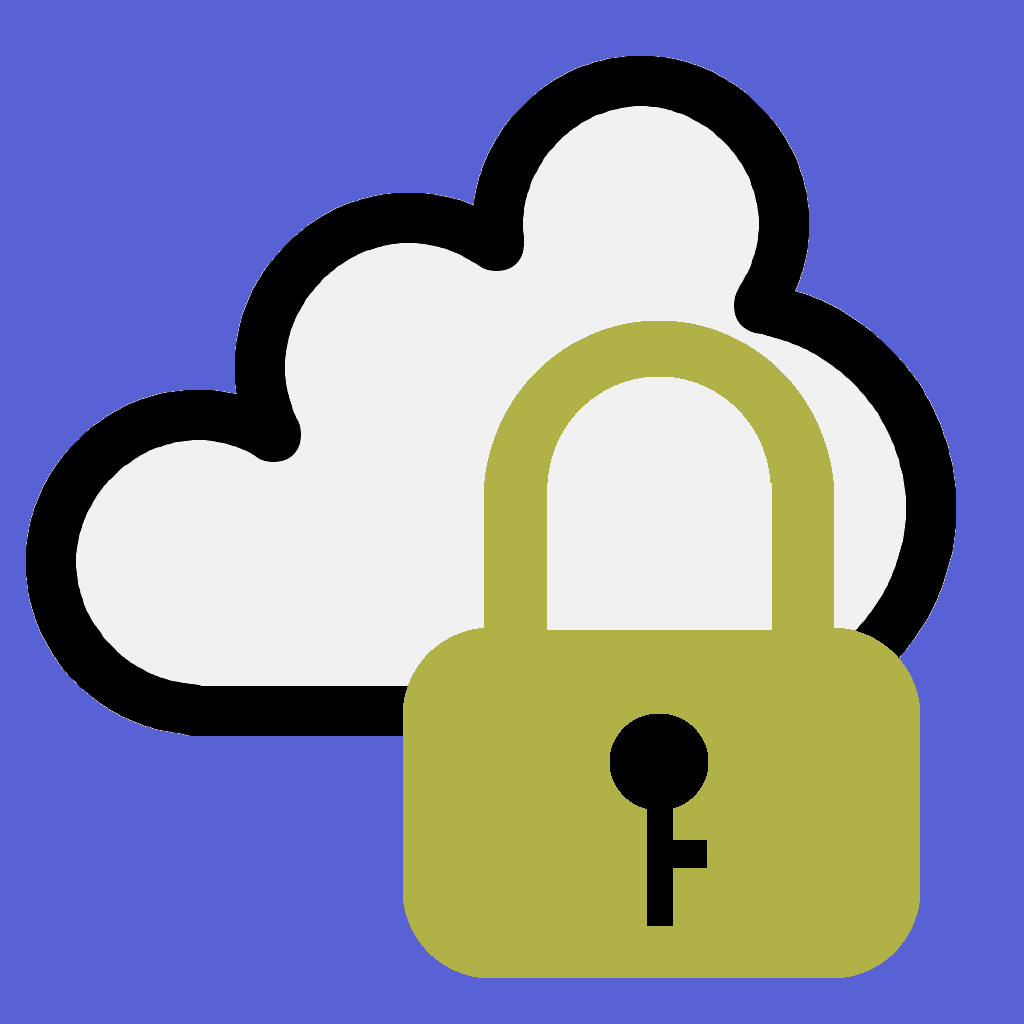 Source code(Github)

CryptCloudViewer(ccViewer) is a cloud storage viewer which can view with keeping files encrypted transparently. Available encryptions are CarotDAV, rclone, Cryptomator and available cloud storages are Dropbox, Google Drive, OneDrive, pCloud.

This app can play media files with keeping encrypted. In addition, this app can play non-native media files (ex. mpeg2) with software decoder. You can edit your cloud storages: upload, make folder, rename, move, delete items.

In version 1.4.0, Chromecast support added. Please keep the app foreground and not lock the device while casting to Chromecast.
Privacy policy
Privacy policy is available here.
Screenshots
How to use
In first time launch, the tutorial is shown. This tutorial can be shown with 'Tutorial: Run one more' in Settings.
First, select a cloud storate and login. If you want add encrypted storage, add storage including encrypted folder in advance.
Available storages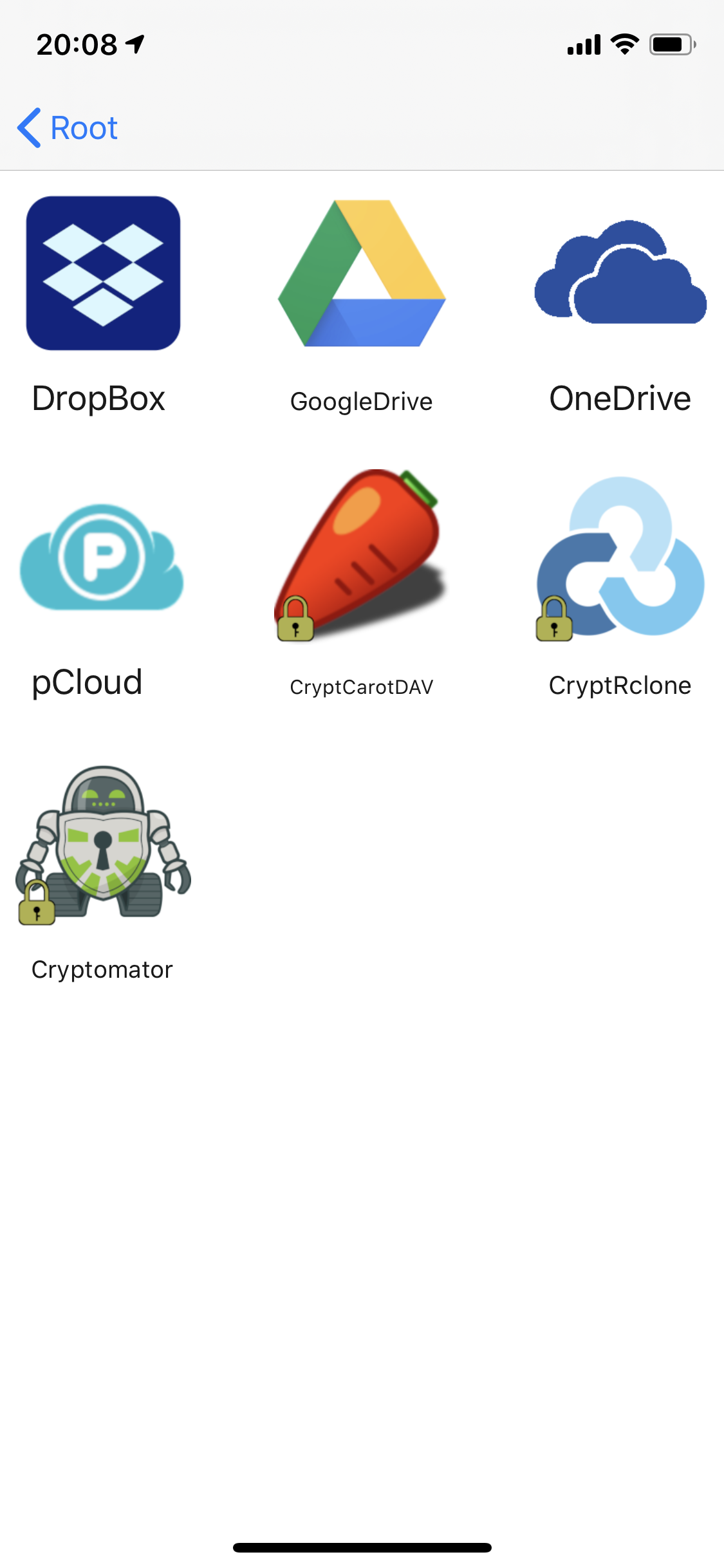 How to add a cloud storage
Tap '+' in root view and select icon you want to add.
Enter the local name.
You will be transferred to login screen in the service provider of cloud storage.
Follow the instructions and complete the login.
If addition is successful, you will return to the root screen
How to add a encrypted storage
Add the encrypted base folder you want to add in advance.
Tap '+' in root view and select icon you want to add.
Enter the local name.
Select the base folder and tap 'Done'.
Enter the password and additional informations needed to decrypt.
If addition is successful, you will return to the root screen
The password of encrypted folder will not test to correct or not. If you enter incorrect password, data will be shown in broken and no error will be shown.
Supported data formats
Pictures supported by iOS
Videos supported by iOS
PDF documents
Media files dupported by FFmpeg
The data of unsupported format will be shown by text or hex. You can change auto detection of supported formats in 'Settings'.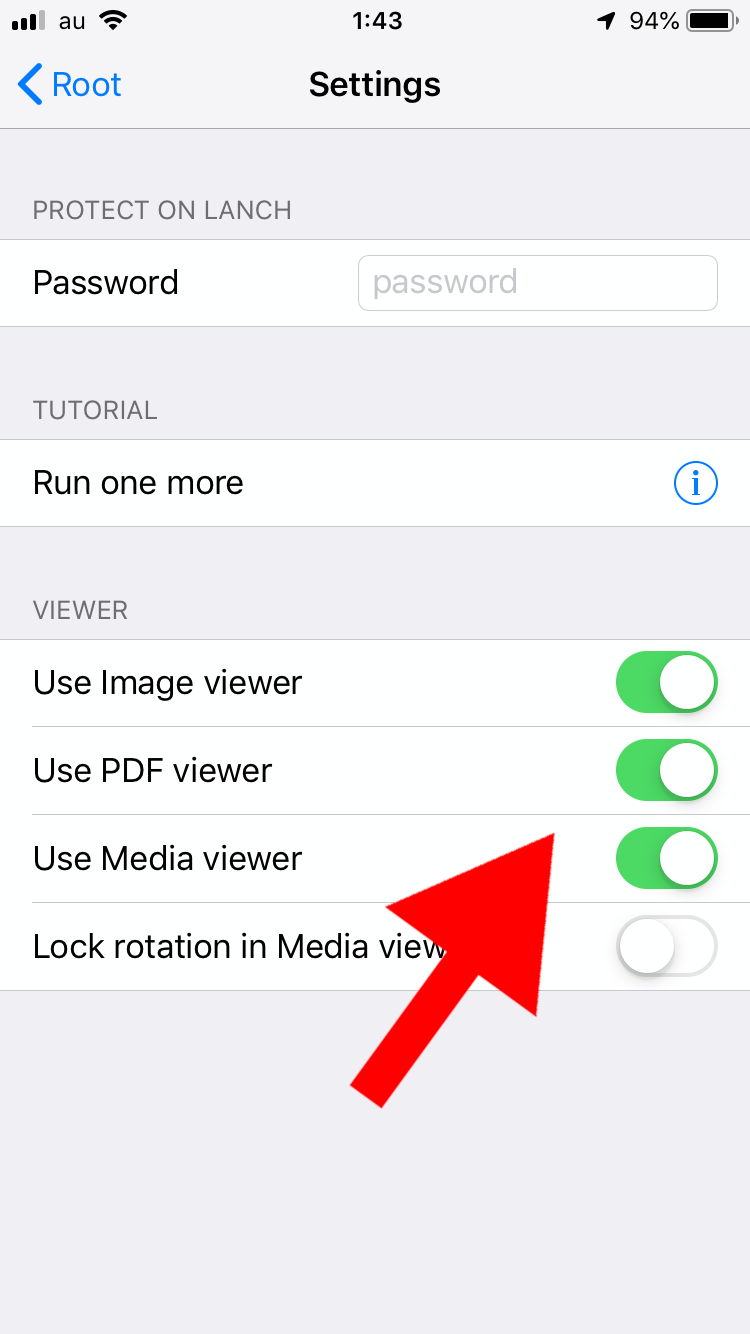 Software decoding with FFmpeg can play media (ex. MPEG2) not supported by iOS, but is heavy load, it cannot play correctly in older iPhone.
Cast for play media
The app can cast the media to local device or Chromecast. You can play the unsupported media with the default media player and play on Picture in Picture. Cast media function converts any media type to cast available one.
Tap the cast button on the right buttom and select the cast device. After cast mode on, select the media file that you want play.
Save last play position
You can mark the file as already played. In settings, save last play position and resume to play. If you log in iCloud, share the played item and last play position between devices.
Software player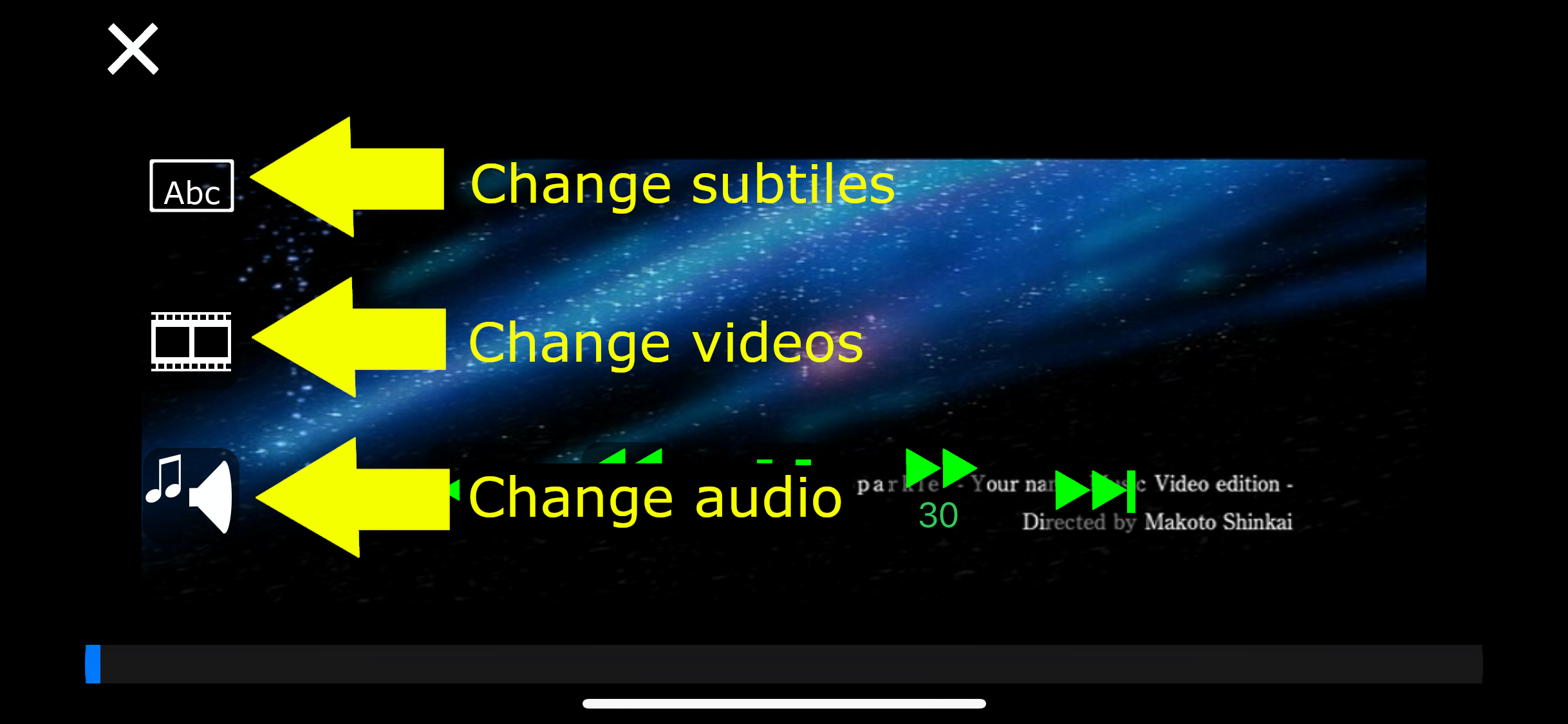 In software player, tap the screen to display or hide controller. Left side icons, "T","V","S" are change the channels, tap "T" changes the caption stream, "V" changes the video stream, "S" changes the sound stream, if the media has multiple streams.
Launch protection
This app can be protected on launch by password and Touch ID/Face ID. If you enter any password in 'Settings', the protection is ON. Set empty password and the protection is OFF in next launch. No protection in task switch for convenience. If you want to protect this app, kill it on finish and not keep in background.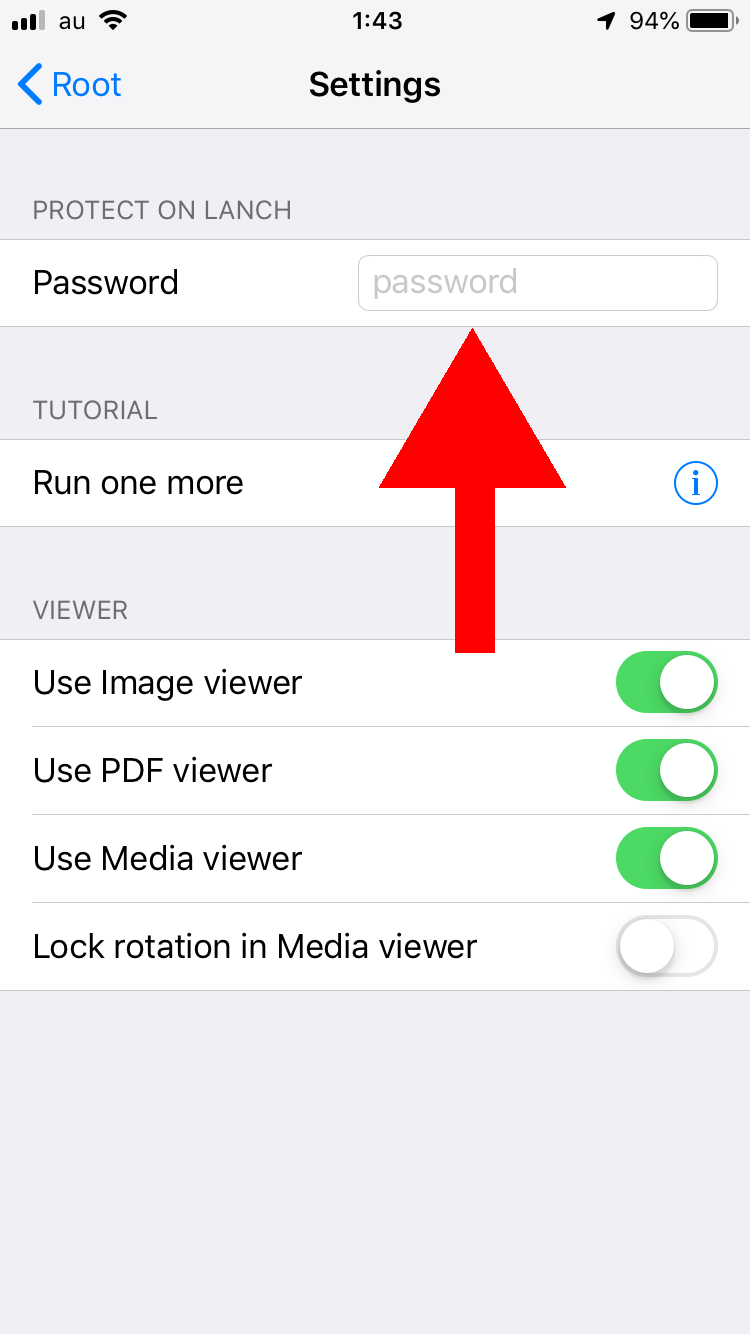 Edit on cloud
This app can edit cloud items: upload, make a folder, rename, change modified time(if supported by the cloud), move, delete.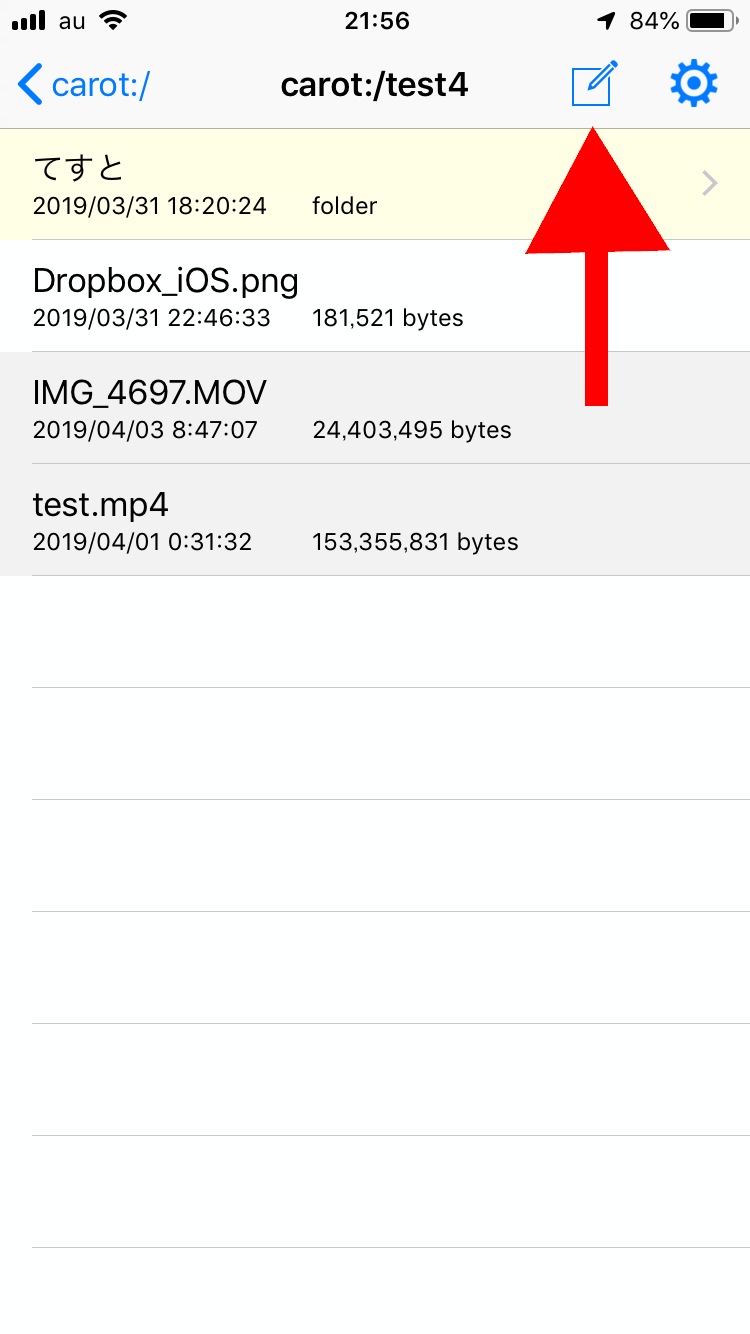 Tap edit button in the right and enter edit mode.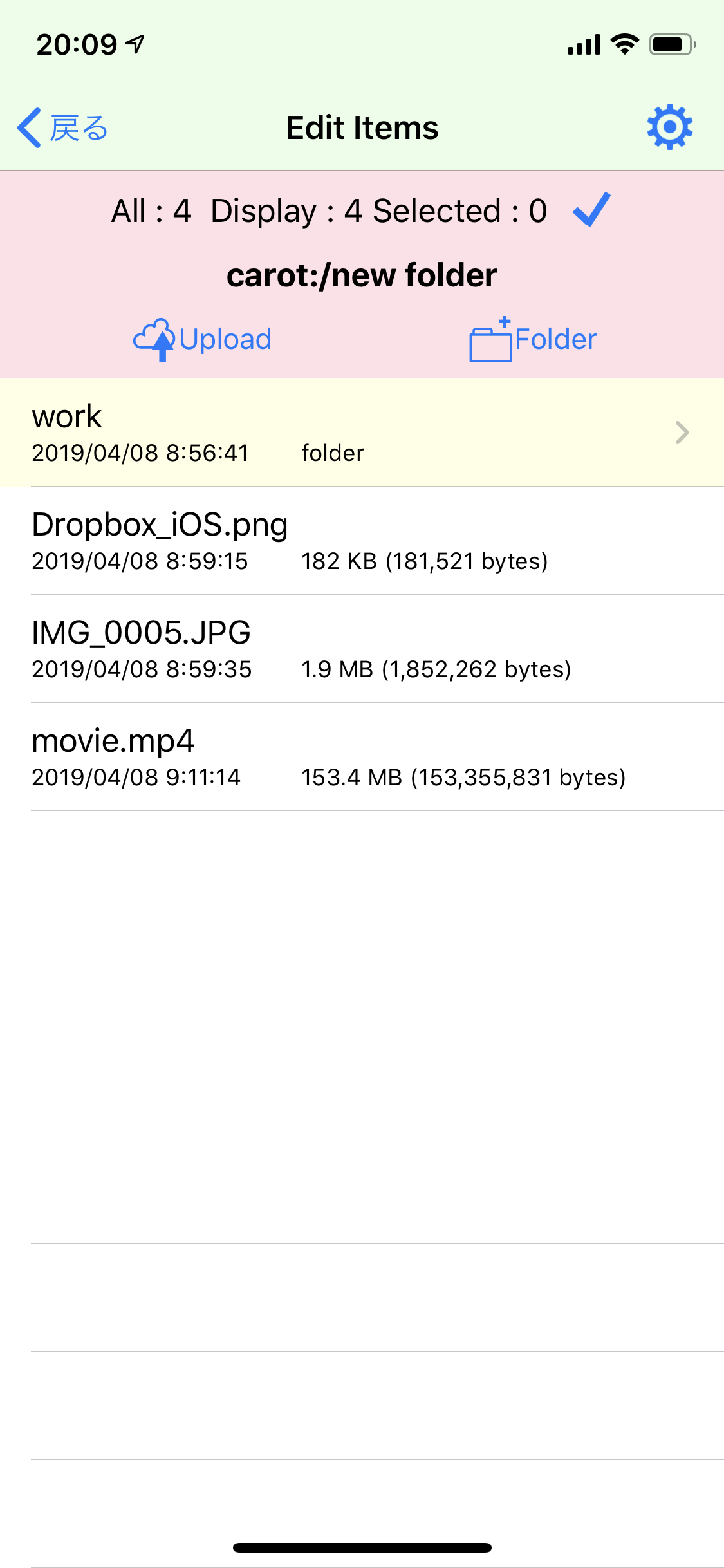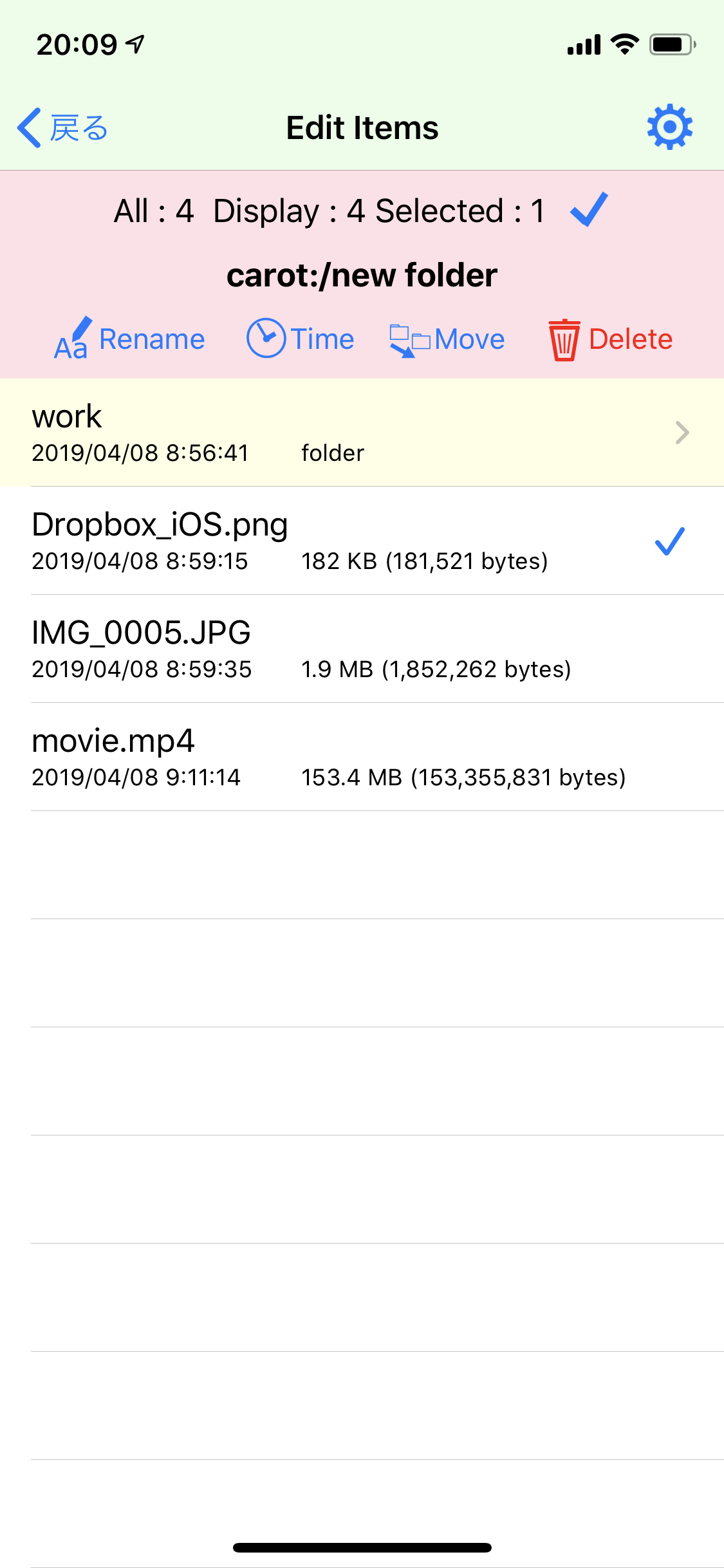 The folder you entered in edit mode is the target of upload and make a folder. Rename and change time are targeting a selected item. Move and delete are accepted multiple selection.
In app purchase
This application is totally free. In app purchase items are just a donation. If you purchase the items, the secret images are shown.
back to index
---
contact contact@lithium03.info